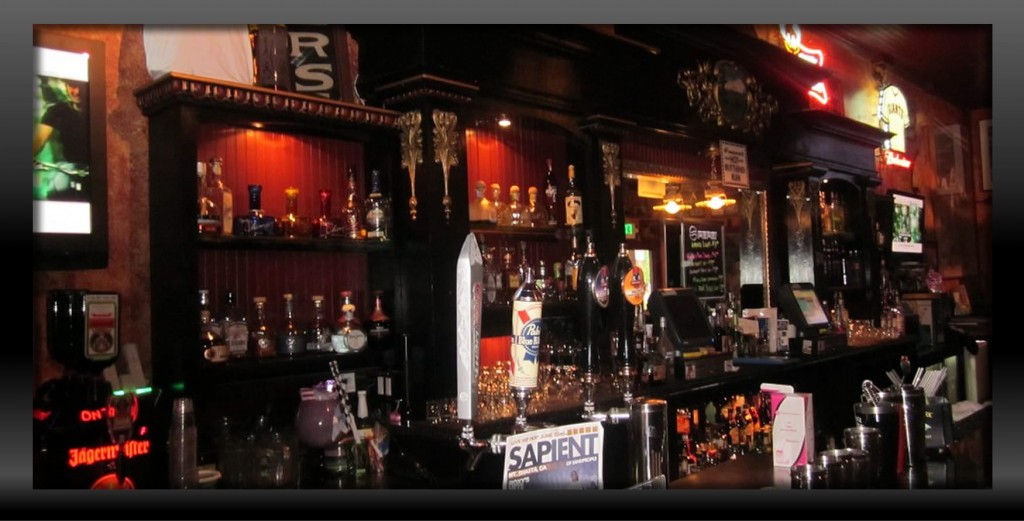 Watson's Vet's Club is the oldest bar in town. Built in 1896 you can feel the history in this beautiful old bar.
Part of the old historic "Whisky Row", "The Vet's" survived two fires when all of downtown burned. It actually saved the town twice during those fires, and it's long hall brings you right back to the old west. There was a brothel upstairs with 8 rooms and a madame to keep the men coming back thirsty for more.
The bar itself came to Shasta by train in the early 30's and has been here ever since.
This building has always been a bar, under many names but became The Vet's Club during WW1 and the name has stayed as part of its title ever since.
There is always something going on here at The Vet's. We have Open Mic every Monday, Karaoke every Tuesday, Free Pool every Wednesday, Acoustical or local artist night every Thursday, DJ's on Fridays and Live Music most every Saturday night. Check out our calender for upcoming events.
The Vet's serves the coldest beer in town! Served in a cold frosted pint glass every time. We have 9 beers on tap as well as many in bottle, and a wide variety of spirits to choose from for your preference.
Come on in and meet our friendly staff , have a cold one, and hang with the locals. There is always a great time to be had here at Watson's Vet's Club!